---
Nothing warms the home and heart like homemade bread. Learn to make artisan bread at home with this quick and very easy recipe.
---
Nothing warms the home and warms the heart like homemade bread. Today I'm showing you how to make easy homemade artisan bread that looks and tastes like it came from a bakery.
The mouth-watering fragrance that permeates the house as it bakes is better than any candle or room spray and can never be duplicated in wax or a spray can. Who hasn't burned her fingers slicing off that first piece right out of the oven because waiting for it to cool is just asking too much?
Add to that hot slice of heaven a generous amount of real butter (and it has to be a thick slice to keep the butter from soaking all the way through, right?) and some homemade raspberry jam.
My goodness!
I'm going to share a secret with you.
Baking homemade bread is not a hassle. At all.
This post contains affiliate links. Read here for disclosure.
Easy Homemade Artisan Bread Like It's From the Bakery
I'm going to show you not only the easiest way to make homemade bread. This is how to make that great artisan bread. The kind with that amazing chewy crust you think you can only get at a bakery or enjoy at a high-end restaurant.
Be warned, though. I learned this method many years ago. And once I learned it, I was making homemade bread every few days. And I was eating it just like I described above.
My jeans shrank.
Now, I save it for special occasions, a meal for someone who has had a baby or recovering from an illness and to give as gifts at Christmas. Or for a rainy or snowy day. Like today.
How to Make Easy Artisan Bread
Recipe for Easy Artisan Bread
4 cups of all-purpose flour
2 envelopes of active dry yeast
2 Tbs. of wheat gluten
1 1/2 tsp. of salt
2 1/4 cups warm water
2 Tbs cornmeal
1 egg, beaten
When working with yeast, the water is the right temp when it is just warm to the touch when you put your finger in it. If it is hot to your touch, then it's too hot for the yeast and will kill it. Too cold and it won't activate the yeast.
Stir your dry ingredients together. I like to use a one-piece silicone spatula for mixing this dough. It's easy to scrape the sides and the dough doesn't stick as much.
Making the Dough for Easy Artisan Bread
Slowly add warm water and mix until the dough is still a little sticky, but firm enough that it can be shaped.
Sprinkle the cornmeal to the bottom of a stone baking sheet, or a regular baking sheet if you don't have a stone.
Sprinkle a little flour on the dough in the bowl so you can handle it without it sticking too badly to your hands. You do not have to knead this dough.
With the spatula, divide the dough in half. Take one half out of the bowl, shape it into a ball and place it on the baking sheet. Do the same with the other half of the dough.
Brush the dough lightly with the beaten egg. This isn't necessary for the success of the bread, but it does add a pretty shine to the loaves.
I like to cut a couple of lines in the top of the dough for decoration. You know, like the bakery does.
Steam Gives Your Easy Artisan Bread That Amazing Chewy Crust
Preheat the oven to 425°.
Let the dough rise in a warm place for about 30 minutes. I like to let it rise on my stovetop while the oven heats up. It's a warm place and out of the way.
Just before putting the baking sheet with the bread dough into the oven, place a disposable aluminum pan on the bottom rack of the oven and put about 1/4 an inch of water in the pan. The pan of water will create steam as the bread bakes. The steam is what gives your bread that amazing chewy crust.
While the dough is rising and the oven is warming, wash the bowl and spatula you used to mix the dough. They're hard to get clean if the dough residue is allowed to dry on them. I like to use a paper towel to get as much of the dough particles off as I can before putting it in the dishwater. You don't want pieces of dough going down your drain. It could create a clog.
Bake the bread for about 25-30 minutes.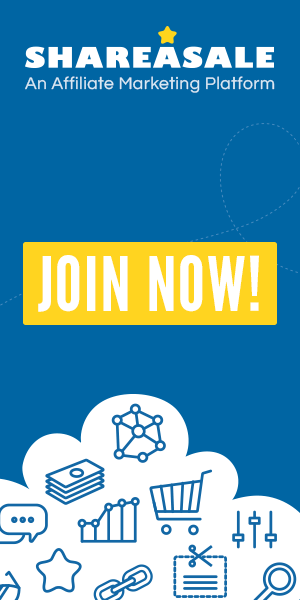 Be Careful Opening the Oven Door
The steam will billow out. I like to stand to the side and open the door, then when the steam is done pouring out, I step in front of the oven to check the bread.
You can tell bread is done baking by thumping it on the top. If it sounds hollow, it is finished.
Remove the beautifully baked bread and set it on wire racks to cool a bit. Try not to burn your fingers attempting to get that first hot slice!
Enjoy it with real butter and jam. Or whatever your favorite topping is.
BTW, a wonderful variation on this recipe is to add a tablespoon of Italian seasoning to the dry ingredients. This makes a fabulous herb bread that is delicious to dip in olive oil.
Shop Here for Items Needed to Make Easy Homemade Artisan Bread
All the Best,