---
I'm slaying my goals in 2019 with The Slay Your Goals Planner. This planner helps me analyze intentions, map out mini-goals, and start achieving!
---
Everyone who knows me knows I'm a "do-er." It's who I am. To-do lists are something I'm good at. But being a stay-at-home mom for over 20 years is causing me to struggle a little with the setting and achieving long-term goals. I've found the solution for thinking through, setting, planning, and slaying my goals for 2019. And I'm excited to share it with you.
This post contains affiliate links. Read here for disclosure.
Just Getting By
When you're a full-time mom, you're just trying to get through the day or week. You just follow the calendar and go where you're supposed to go or do what you're supposed to do.
Long-term planning? HA.
Goals? Food, shelter, clothing, homework, activities, and parent-teacher meetings. Amiright?! ?
In the day-to-day busyness of mom life, I lost my ability to flesh out a plan in detail. Kind of like when an underused muscle gets weak.
Funny thing is, I recently advised a young entrepreneur to plan for her business in weekly, monthly, quarterly, and yearly increments. I told her to decide what she wants to do then break it down and set a timetable for achieving it.
And now I'm taking my own advice.
Time Management and Goal Planning Are Not the Same Things
Time management is pretty much deciding what and when something needs doing. It comes in the form of a simple to-do list, time blocking, or writing it down on a calendar or in a planner. Prioritizing what needs doing immediately and what can wait for later is central to time management. I'm also a believer in scheduling downtime to rest.
Goal planning is much more in-depth. It requires introspection and consideration of your intentions for the goal and whether or not it's even realistic. There's a lot of heart and soul-searching in setting goals whether they're business or personal. Motivation isn't much of a factor in doing the laundry, but it is very much a factor in deciding how much weight to lose, whether or not to go back to school or to launch a new product for your business.
I Need A System to Plan My System!
I got in the habit of just jotting ideas and goals in random places in a notebook. Oh, I know where the notebook is and can easily find it. But it isn't an organized method of planning for getting from Point A to Point B. Motivations aren't considered with this method. It worked okay for getting this blog started. It isn't working for taking it to the next level.
Originally, my plan was to create a system for deciding what I want for the year 2019 and for breaking it all down into achievable tasks and a timetable. Creating such a system takes a lot of time, effort, and planning. Great. I need a system to plan my system!
Downtime during the holidays is when I planned to create my system for accomplishing my goals for 2019. Ideas are formulating in my head when one day I receive an email from Nadalie Bardo saying she approved my request to be a contributor to a few of her Pinterest group boards.
I forgot about requesting to join her boards. Oh well, this is nice.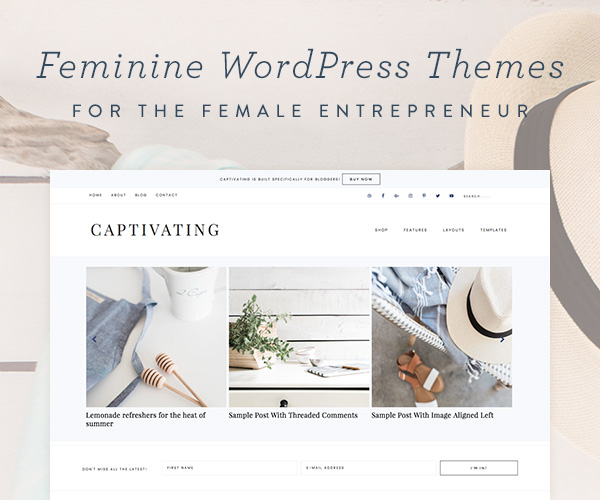 The Answer to My Problem Arrives in My Inbox
Shortly after, she sends me an email with a BOGO special on her Slay Your Goals Planner for 2019.
Really? I'm checking this out.
Nadalie Bardo blogs about personal development at It's All You, Boo. She loves helping people organize their plans, goals, and ideas so they can be successful. Nadalie created a 60-page printable (or digital form-fillable) Slay Your Goals Planner that is PERFECT for helping me get to the heart of my thoughts and ideas, sort them out, get them organized, focus on them, and start making them happen.
No more jotting randomly in a notebook.
I buy it and download everything. It comes as a PDF document in an email that you can choose to use as a form-fillable digital document if you don't want to print it.
I'm retro and like paper. Since this planner is going to be heavily used, I buy good 28 lb. paper, and a good binder. I wish I'd purchased a 3-hole paper puncher, but I made it work with my little one-hole paper puncher.
These repositionable tabs help me find where I am in the planner quickly and easily. They're also cute!
(The Slay Your Goals Planner is also a good test of my new Epson Ecotank printer. It passes with flying colors! This is a great printer! The ink levels barely moved and the quality of the images is very good! I can even print from my phone!! But I digress…back on task…)
Holy Schnikeys Batman!! THIS is EXACTLY what I need!!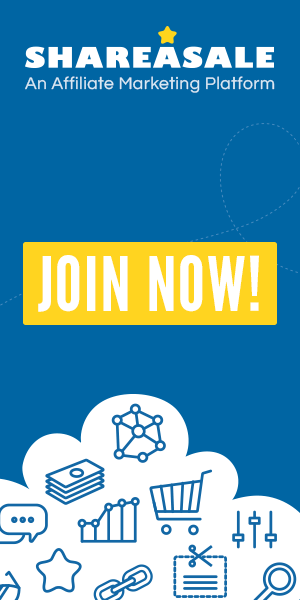 You guys, I can't tell you how happy I am that this planner found it's way to me. This is much more than a planner. It incorporates some features of a planner, but it's way more.
This is a tool.
Analyze, Map Out, Sort, Get to the Heart of and Focus Your Goals
This is a comprehensive mechanism to help analyze your intentions and assess your goals as well as your own strengths and weaknesses. The Slay Your Goals Planner helps you determine if your goal is S.M.A.R.T. (Specific, Measurable, Attainable, Relevant, and Timely. Then you determine if your goal is R.I.G.H.T (Resolves, Intuitive, Genuine, Hopeful, Transforms). You will look at the opportunities for as well as the threats to your goal. A mind map helps you get those ideas around your goal sorted in an orderly fashion.
Then the breakdown begins.
You decide what you want to accomplish in a year, six months, three months, etc. A Strategic Planning Road Map breaks down mini-goals into quarters. The map provides steps for the goal's implementation. Accomplishments are analyzed and obstacles reviewed.
The Slay Your Goals Planner is also about helping you grow as a person. You record what you discover about yourself, what you are most grateful for, your best memory, your number one lesson learned and achievement, and more.
The Table of Contents is more than a list of chapters and page numbers, it's a guide for using the Slay Your Goals Planner.
What I've Learned So Far
I struggle with deciding what I truly want rather than what I should want. That's a mom-wife-female-thing isn't it? Well, that has to stop.
For over 20 years the school and extracurricular activities calendars ruled my life. Now that's over. It's time to switch my mind back into business mode. My thinking needs to change. I need to grow as a person. Being a stay-at-home mom isn't mindless, it's just a different mode of thinking and planning. If the 24-year-old me can do this, the 50-year-old-me can do this. This planner is helping me remember how.
Who Can Benefit from the Slay Your Goals Planner?
Anyone with ideas and goals needing help analyzing them, organizing them, and taking action. I'm using my planner to help me grow this blog, write a book, get more speaking engagements, create digital products, and lose 20 pounds in 2019. There's just something about writing it all down that creates the need for action and provides accountability. It's good to sort it all out, think it through, and be accountable to myself.
This planner is useful for anyone needing to organize a plan for attaining a goal. Goals such as getting a degree, deciding on a major, making a career change, and making a lifestyle change require analyzing and making a plan.
So do goals such as getting fit, growing a business, adopting a child, starting a business, building or remodeling a house, considering a relocation, planning a mission trip or starting a church outreach and more.
It can help with paying off debts, accumulating savings, increasing income and learning a new skill.
Do you need a hand with deciding what your goals should be? Here's a free quiz for helping you with that decision. Nadalie also has a free Goal Slayer Masterclass coming in January 2019. The masterclass for personal goals is January 2, and the masterclass for business goals is January 15. I signed up for the business masterclass on January 15.
I'm glad to be getting my long-term-goal-setting muscles back. It's a little scary actually making plans and writing things down to make plans happen. It feels good, though. I'm glad to have help. This next chapter of my life is going to be good. ?
A Video Review
Click the image below to watch my video review of the Slay Your Goals Planner.
Shop Here for Items Needed to Print the Slay Your Goals Planner
Do more than make a New Year's resolution that falls by the wayside by mid-February.
Think about what you really want to achieve in 2019. Then get the Slay Your Goals Planner and analyze that goal. If it passes the tests, use the Slay Your Goals Planner to make a plan and go get it.
All the best,