I can't tell you how often people tell me they wish they could work from home. Since having my kids in the 90s, I've worked from home. For a few years after my youngest started school I had a part-time job during school hours, but then we moved to the country and I decided to stay home full time again.
In every home we owned I've had a work area or office. I've been a freelance graphic designer, writer, and photographer, and most recently publisher of this blog. Publishing a blog uses all three of these skills and it's a great fit.
Working for yourself from home can be a wonderful way to live. But it requires careful planning, organization, and discipline.
If you're considering working from home, let me give you a hand in deciding if it's a good fit for you.
This post contains affiliate links. Read here for disclosure.
Is Working from Home Right for You?
The Pros
I have no commute. No traffic. No having to leave the house by a certain time. I can literally work in my pajamas all day if I want (but this is not a good idea.)
I save money by eating every meal at home and on gas not used to drive to work. An office wardrobe is unnecessary.
Working out here in the country it's quiet. Streaming my jazz playlist and brewing all the coffee I want makes work a joy. The birds flit and sing outside my window. When the weather is nice the windows are open or I'm working out on the deck.
No one is here to stare or think I'm weird if I decide to do some yoga poses to stretch after sitting a while. Try doing a downward dog in your cubicle! 🙂
If a snowstorm hits, no biggie. That's when the wood burning stove heats my "office." My essential oil diffusers make my work area fragrant and relaxing.
Flexibility is the best feature of working from home. During calving season I can run out and check to see if any cows are in labor. The weather was perfect the other day for burning this huge pile of tree branches and leaves from the trees we had removed last week. It took three hours, but I just worked later into the evening to make up for it. Being on an acreage with livestock, an orchard, and gardens it's good to be able to take advantage of the weather for outside work.
In other words, I am the Boss Lady of my life. 🙂
The Cons
The biggest downfall of working from home is people think you're always available when they want you. I've had to set boundaries with some who don't understand why I don't pick up the phone right away when they call.
I delay farm work to meet a deadline.
While I'm seldom sick, I work on days I don't feel great because if I don't, the work won't be done.
It can be easy to not work for Type B personalities.
It can be easy to not stop working for Type A personalities.
If children are home, they can start fighting when you're on the phone with a client. Or get into mischief while you're busy. A baby will fill a diaper as you're going out the door to a meeting with a client EVERY. SINGLE. TIME.
Count on it. 🙂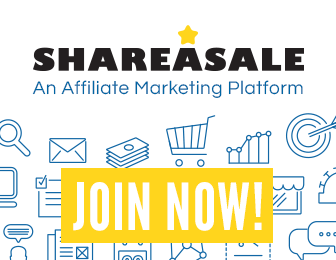 Questions to Ask Yourself if You're Considering Working at Home
Is external motivation necessary for me?
People who need someone to encourage completing tasks may reconsider working from home. It does require a lot of internal motivation to get tasks done.
Do I need the daily face-to-face conversation with other adults?
Constant in-person contact just doesn't happen in a home office unless an assistant or spouse is in the home with you.
Am I organized?
Good organization skills are crucial for success in a work-at-home-position. Clear work times and a designated work area are necessary. A planner where you can write down the day's tasks, both personal and professional, is a great asset.
Am I able to set boundaries with others? Can I say "no?"
There is only so much of you to go around. Some days it is necessary to do only what is crucial to be done and let the rest go. Knowing what is most important and focusing on that first before all else is a great skill for working at home.
Are you able to solve problems with minimal input from others?
Needing input from several people before deciding how to solve a problem is tough when working from home. Collaboration is done on the phone or internet. It can be done but is best done only for big issues. A successful work-at-home woman can manage the little things on her own.
Are you able to commit to getting business done daily?
This is the balance between flexibility and sticking to the plan. It is the commitment that work will get done today. Whether the work starts at 8:00 a.m. through 5:00 p.m, or 10:00 a.m. to 7:00 p.m, because something needed to be done that morning, the work gets done.
Are you able to be flexible when necessary?
Again, that flexibility/stick to the plan balance comes into play. Wisdom is knowing when to apply one or the other.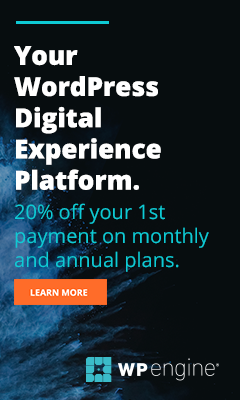 Where to Find Work from Home Jobs
Working for a Person or Company
A great resource is a website called The Work-At-Home Woman. This site contains numerous articles to help make people who work at home a success. Subscribers receive weekly updates on companies that are hiring. The vetting done at The Work-At-Home Woman helps you avoid scams.
A career as a virtual assistant is a great choice for working-at-home. A virtual assistant helps someone from afar with tasks such as managing email, customer service, managing a business's social media accounts, and more. Virtual assistants are independent contractors for various businesses and employees of just one company.
Gina Horkey provides a great resource for launching a virtual assistant career called Jumpstart Your Virtual Assistant Career. This ebook goes into detail about being a virtual assistant and how to start. Jumpstart Your Virtual Assistant Career came with The Ultimate Homemaking Bundle* that I purchased last spring. At her website Horkey Handbook, she offers courses and support for those interested in working as a virtual assistant.
Working for Yourself
While the sky is the limit when self-employed, a steady income shouldn't be expected for a while. It's incredibly scary to put yourself out there, but also incredibly rewarding. You are responsible for everything. But you are also, for the most part, in control of your destiny.
As I said earlier, I've employed myself as a writer, photographer, graphic designer, and now as a publisher of this blog. Others freelance in numerous fields as consultants, makeup artists, IT support, personal trainers, and more! What are your talents and strengths around which you can build a business?
Ask others what they see you're good at. Do some research to learn if it's possible to make not just an income, but enough to make it worth your while. Shadow another freelancer in an area of your interest to help determine if you'd like doing it.
If blogging is for you, start with Building a Framework to learn how. I did! 🙂
A Rewarding Way to Work
A career or side hustle while staying home is very rewarding. I enjoy staying on top of things at home while making a little extra. 🙂
Another benefit, specifically if you work from home running your own business, is in your taxes. I'll write about that next Friday.
*The Ultimate Homemaking Bundle will be available during a 48-hour Flash Sale November 5-6, 2018 for the amazing price of $29.97! Gina Horkey's book Jump Start Your Virtual Assistant Career (valued at $29.99) is included in that bundle along with 61 other ebooks, 34 printable packs and workbooks, 3 membership sites, and 30 ecourses, videos and audio. I have this bundle and it is WELL WORTH the $29.97. Everything in the bundle is related to the home. And that includes 10 products related to working at home. 🙂
Let me know if you have any questions about working from home! Thank you for stopping by!