I'm not much of a decorator. Loving the Home Life is not a home decor blog. Confidence in this area is something I kind of lack. So I hesitated when my new friend Kristi at French Creek Farmhouse messaged me on Instagram asking me to join a blog roundup featuring Thanksgiving tablescape ideas. Does she know I'm not a decor blogger? My house doesn't quite have that Magnolia look – though I try. But Kristi persisted. She tells me my blog is beautiful and that if I can create a beautiful blog, then I can set a beautiful Thanksgiving tablescape.
Hmmmm…"I'm skeered" isn't going to cut it.  Well, Kristi has a lot more experience than me in blogging and home decor. I decide to trust her judgment and do it. And here, my friends is my first official Thanksgiving tablescape. 🙂
This post contains affiliate links. Read here for disclosure.
Consider a Theme for Your Beautiful Thanksgiving Table
In the past, when we have been home for Thanksgiving I just used my china. It's blue, lavender, and pink on a white background. Not exactly Thanksgiving colors, but it's pretty and more formal than my everyday Fiestaware. I have a really nice set of flatware and some beautiful crystal water and wine glasses that my husband gave me.
But I've been on Instagram long enough now, and have made friends with enough home decor bloggers to know that my Easter-colored china isn't going to work for this challenge.
Thanks to a previous Instagram challenge (see a pattern here?) I have a new fall-colored tablecloth. And it does not match either my china or my Fiestaware. The Fiestaware would probably have worked. My daughter has Fiestaware settings in Claret, Slate, Sage, and Ivory. She was going to loan them to me for the photo. After giving it some thought, I told her not to bring her dishes. It just didn't feel right to me. Fiesta is fun and casual. Just not right for what I want for this photo.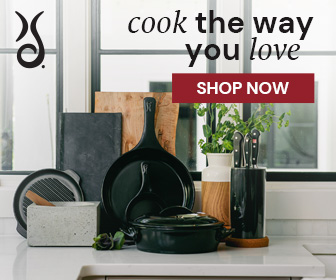 Rather than haphazardly throw some things together, I want to create something meaningful. Something I haven't seen before.
As I'm walking around my kitchen thinking, my eyes fall on the old family recipe cards I have in frames hanging on the walls. They are written in the hand of grandmothers gone before. Hanging them in frames is my way of honoring their legacy in the kitchen.
And now I have my Thanksgiving Tablescape Theme: Food and Family.
Food and Family at the Thanksgiving Table
Off to Walmart I go to find a prettier set of dishes for this photo shoot. Thank you, Ree Drummond, The Pioneer Woman, for her beautiful set of  Paige 12-piece crackle dishes in Linen! They're perfect! And the burlap table runner goes with them beautifully!
This is coming together…  🙂
I go out in my yard and cut red mums, dried hydrangea, burgundy sedum, and colored leaves from a bush for a bouquet. In my old-and-falling-apart recipe book, I find recipe cards written and typed by aunts and grandmothers. There is still some lacey burlap ribbon in the sewing cabinet. The antique Mason jars in the hall closet will make a pretty vase for a centerpiece with the leaves and flowers and lacey burlap ribbon.
It took a while, but I found where I stored Grandma Jewel's pretty gold-rimmed glasses. Great-Grandma Irma's antique Fiestaware salt and pepper shakers are in the hutch. They'll be pretty on the table.
The white cloth napkins I've had for years are perfect for folding and placing between the salad plate and dinner plate. Cotton napkins are much better than polyester. They absorb better, fold better, and can be ironed if necessary. I found some pretty linen-colored cotton napkins with a decorative edge on Amazon if you'd like something more rustic. I think I'm going to have to order them. 🙂
The wine glasses my daughter gave me for Christmas will be a nod to the new generation carrying on family traditions. My beautiful flatware from my husband represents my generation at this table.
The old recipe cards are about remembering the amazing women in our family who created incredible meals throughout the decades.
There are four generations represented at my Food and Family Thanksgiving Tablescape. It's more than pretty, it's meaningful. I'm hoping to remember and talk about the amazing dishes made by the great women who created the recipe cards. May these remembrances prompt loving memories and phone calls to these women still with us when the meal is over and the football game is on.
Grab Some Coffee and Visit the Other Amazing Tablescapes Featured in This Event!
I'm so excited to share this new venture into tablescape design with you! It was a challenge for me to create being new to any kind of official home design or decor. It was even a bit of a challenge to photograph. Yes, I know. I can photograph a sweaty rock star jumping all over a stage in difficult lighting. But put a piece of pie on a plate and ask me to take a beautiful photo and I lock up. 😀
Anyway, head on over to Kristi's at French Creek Farmhouse to see all the inspiring and swoonworthy tablescapes from talented bloggers. Each day this week, Kristi is featuring 5 amazing bloggers on her blog and her Instagram who have joined in this fun venture! Today is my day to be featured!
I'm sure you'll get some incredible ideas to make your Thanksgiving table gorgeous. 🙂
Shop Here for Items Needed to Create This Thanksgiving Tablescape

Be sure to stop by here Friday – I'll show you how to prepare a succulent Thanksgiving turkey! There will be lots of photos to show you exactly what to do.
Thanks for stopping by! I hope you enjoy the Thanksgiving Tablescapes Tour! Always remember that hospitality is about making people feel loved. Comment below and let me know what you think!