.Today one of my friends shared with me that she wished she could purchase some of the products featured in my blog posts. She loves my ideas and articles but is unable to get some of the products I write about at our local stores. She doesn't know she can shop a blog!
Wow! It looks like I've taken for granted that my friends and readers know how to use a blog as a resource for great products and deals as well as ideas.
In this article, I'll explain how to get the products you read about here. Affiliate marketing is a win-win for both the reader and blog publisher.
This post contains affiliate links. Read here for more details.
What is Affiliate Marketing?
Affiliate marketing is when the publisher of a blog is given the opportunity to provide access to a company's products through affiliate links in the blog's articles. When a reader clicks on an affiliate link, ad, or product image, and makes a purchase, the blog publisher receives a small commission.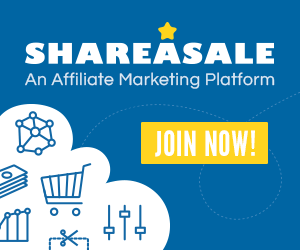 Affiliate Links: What They Are and How They Work
Here is an example of an affiliate link for Iowa State Cyclones gear that is available at Fanatics.com: Iowa State Cyclones Team Gear.
See how the wording is purple and changes color when you hover the cursor over it? The arrow turns into a hand pointing a finger.
That indicates a link you can click on to go to Fanatics.com and shop for deals for gear that shows your love for the Iowa State Cyclones. Just move your cursor over the link or tap it with your finger on your phone or tablet and the link will take you to Fanatics.com.
You're not limited to shopping for and purchasing just Iowa State Cyclones gear. The link takes you to that page, but if you're a Hawkeye fan and want to shop for and purchase University of Iowa Hawkeyes gear, you can do that.
Just type "Iowa Hawkeyes" in the search bar and click enter. Then you can find all the Hawkeye gear you want to show your support for the University of Iowa. I promise I won't hold it against you. 😛
In fact, I'll even make it easier for you by providing a direct affiliate link to University of Iowa Hawkeyes gear. See how that works? Cool, huh? 🙂
You can shop for gear for all your sports favorite teams, college and professional, through that one blue Fanatics.com link in the post. As an affiliate with Fanatics.com, any purchases made through that link in the blog article allows me to receive a commission because that link is unique to Loving the Home Life.
Amazon Affiliate Links to Help You Shop a Blog
Links to products on Amazon work exactly the same way. Here is an example of a link to a product to help you clean your kitchen without chemicals: Persik Nano-Knockout Ultra-Microfiber Kitchen Cleaning Scrubbing Pads. This link takes you straight to the product on Amazon where you can easily purchase it. You can even shop for other items while you're there and get several things at once if you like.
One click on an affiliate link allows you to get the products you read about at Loving the Home Life. It's so convenient! You don't have to open a new window and search for the items you read about. Just click or tap the blue word that is the link that goes right to where you can get that product.
Banner Ads and How They Work
Banner advertisements function almost exactly like affiliate text links except you're clicking an image advertisement. That image is found at the top, bottom, in the sidebar of a website, or in the article you're reading.
One of the banner ads is for Erin Condren, a company that specializes in planners, calendars, and other items to help you get organized as well as adorable gift items.
Here is a banner ad for Erin Condren:
Just click on the image and find an adorable planner you can personalize.  Erin Condren also has great Mother's Day gifts. Or click on the ad on the right side of the website. Either way works.
Affiliate Images in Blog Articles
You've probably seen images of products placed throughout the articles I write, like the image of the Hoover Carpet Cleaner in the article Chemical-Free Spring Cleaning Part 2.
I've created some pretty printable Mother's Day and Graduation Cards for you in my next post. Readers will probably need envelopes for those cards. What I'm going to do is put this image of the envelopes that will fit with the cards into the article like this:
Clicking on the image of the envelopes in the article takes you to Amazon. You can read about the product and purchase it immediately if you like.
A Blog is a Little Like a Magazine
I hope this helps you understand how a blog functions and generates income.
Think of blogging as being like publishing a magazine. This blog is an online magazine for people interested in natural homemaking and living. With a blog, you get a more personal and approachable publication.
Here, it's just me sharing what I've learned and am still learning with you, my friends. I  am a staff of one. I write the articles, take the most of the photos, and do all the design and tech work.
The three most recent posts show at the top of the web page. You can scroll down for a larger image of the most recent article and you'll see the ads.
Subscribers get a free 13-page month-by-month printable Home Living Kit to help you organize your life at home. They also receive a weekly email with a fun personal message and links to the newest articles.
Thank You, Thank You  🙂
I still have a lot to learn, and there is expense involved in publishing a blog. This is my business. I love doing this! My goal is to be a help, resource and a blessing to you through Loving the Home Life. I don't want anything to get in the way of my friends here benefitting fully from this blog.
Thank you SO MUCH for reading Loving the Home Life.
All the Best,